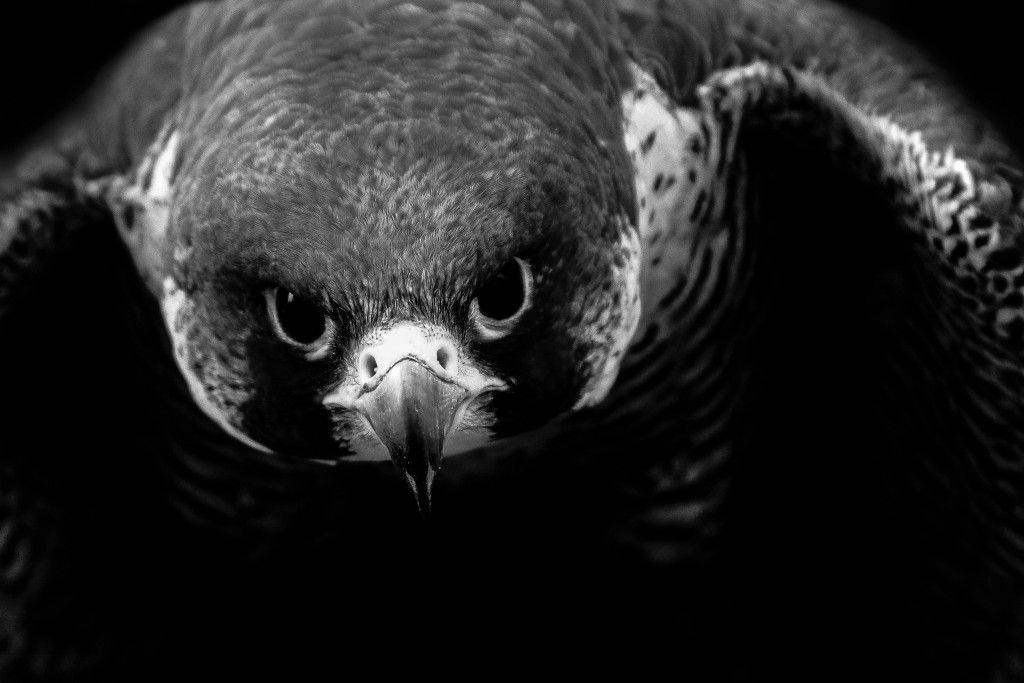 Robert MacFarlane's fifth book, Landmarks, is a celebration of language and landscape, and the various ways in which nature writers have responded to particular topographies and natural phenomena. For some time now I have become increasingly interested in 'place', both rural and urban, and how it relates to 'memory', and in how the words we use for different places might be considered cultural-linguistic memories. Macfarlane shares similar concerns, demonstrating how certain place words function as 'topograms — tiny poems that conjure scenes' (6) or how others 'are eldritch, acknowledging a sense or our landscapes not as settled but as unsettling' (7) and in his accounts of his travels he is alert to how place can evoke a sense of the uncanny, in 'convergences that pressed at the limits of coincidence and tended to the eerie' (13). The attuned linguistic responses to landscape of the various authors discussed by Macfarlane are grounded in, if not the uncanny, then in similarly difficult to account for experiences.
Macfarlane argues that the progress and acceleration of modernity has resulted in a word-loss every bit as dramatic as species loss. His view is that we are losing the language needed to articulate our relationship with nature, and that the various nouns that have gathered over the centuries in regional dialects, their roots often buried deep in precursor languages, to describe specific aspects of the landscape and our place within it, are being forgotten, collectively culled from our linguistic memory.
Language deficit leads to attention deficit. As we further deplete our ability to name, describe and figure particular aspects of our places, our competence for understanding and imagining possible relationships with non-human nature is correspondingly depleted. (p.24)
Macfarlane's fairly bleak suggestion that rationalism has resulted in a disenchantment with landscape and the natural world, his claim that 'in modernity, mastery usurps mystery' (p.25), is counter-balanced by the hope he sees in language, which he argues 'is fundamental to the possibility of re-wonderment' (25), and in those who have toiled through literary endeavour to express their relationship with nature and landscape.
Macfarlane seems most interested in writers whose lives are non-conformist and whose works are generically transgressive, outsiders who push at the borders of linguistic and stylistic possibility in order to articulate a particular vision or relationship with a landscape. Each chapter focuses on a particular topography and on an author that has influenced Macfarlane's understanding of that landscape. There is a concern here for the differing ways in which we perceive landscape, with vision in both a literal and metaphysical sense. It is a motif that turns up in Macfarlane's account of the 'accidental magic' brought on by 'mountain illusions' (68), and that recurs in his description of J.A. Baker's evocation of the perspective of a peregrine falcon, and once again in Macfarlane's argument that the childish imagination perceives multiple landscapes, magical and metaphorical, contiguous with the rational adult world. In the beginning of his chapter, 'Hunting Life', Macfarlane gives a demonstration of how J.A. Baker developed his abstract, modernist prose style, by imitating it and then working backwards towards a more straightforward description of the images and events being depicted. By doing so, Macfarlane shows us how we can learn to see nature in new ways through contact with the unique visions that are bound up in such literature and language.
The chapters are interspersed with glossaries of lost or endangered landscape words, a word-hoard of the type discussed in his opening chapters. It was puzzling to know how to approach these word lists. I found myself skipping back and forth, looking first for words I recognised, and then for words which came from East Anglia, my home region, or the West Country, where I grew up. It reminded me, strangely, of a book I was obsessed with in my early teens by A.D. Mills called Dorset Place-Names. This gem of a book, which I picked up in the "local interest" section of a long lost independent bookseller on Shaftesbury High Street, listed alphabetically the names of every town, village, river, monument, and significant feature on the 1:50000 ordnance survey map of Dorset, along with their origins and meanings. Like this book, MacFarlane's glossary reminds us that the place names around us are loaded with meanings we have forgotten, such as the word winterbourne, an 'intermittent or ephemeral stream, dry in the summer and running in winter, usually found in chalk and limestone regions' (123), which I recognised from a number of villages prefixed with the word in the chalk downs close to my childhood home. The glossaries remind us of the vast repository of language, a recorded memory of nouns, available to us to describe the precise phenomena of the natural world should we chose to re-engage with it.
Macfarlane's call is for us to develop a more attentive relationship with the natural world, offering up the likes of Richard Jeffries's meticulous observations of suburban nature and John Muir's wild abandonment to the trees of the Sierra Nevada as inspirational examples of the sorts of the connections we can form with landscapes. As my reading of Landmarks progressed I found myself paying more attention to the birds visiting my suburban garden and to the wildflowers that have propagated in the gravel on my drive. The long neglected Observer Books of my childhood, relics of a time when children were expected to look outwards to the natural world, to be in rather than on the world, have been dusted off, along with my father's lightweight field glasses. Macfarlane has written an oddly personal, affecting, transformative book, in sparkling and eloquent prose. This is literary criticism, nature writing, and memoir all rolled into one. It is both scholarly and conversational, and like the many books and individuals discussed in its chapters, it refuses to conform.